CAR FITTING CENTRE
From a simple tyre repair through to a bespoke exhaust system or a software upgrade – no problem.
Equipped with the very latest state-of-the-art digital imaging 4 wheel tracking system, tyre machines capable of fitting up to 24" tyres and immaculate 8 ramp fitting bay Demon Tweeks has an enviable reputation for providing a fast, honest and efficient fitting service.
Our Services
Having experienced and skilled technicians in house allows us to supply and fit most of our core product range, such as suspension, exhausts, tuning components, brakes, wheels/tyres, induction kits and ecu remaps. We also offer more bespoke services such as tyre shaving, custom made exhausts, track car builds including more advanced requirements like seats, harnesses and roll cages. Whatever you need our team can do the dirty work so you don't have to.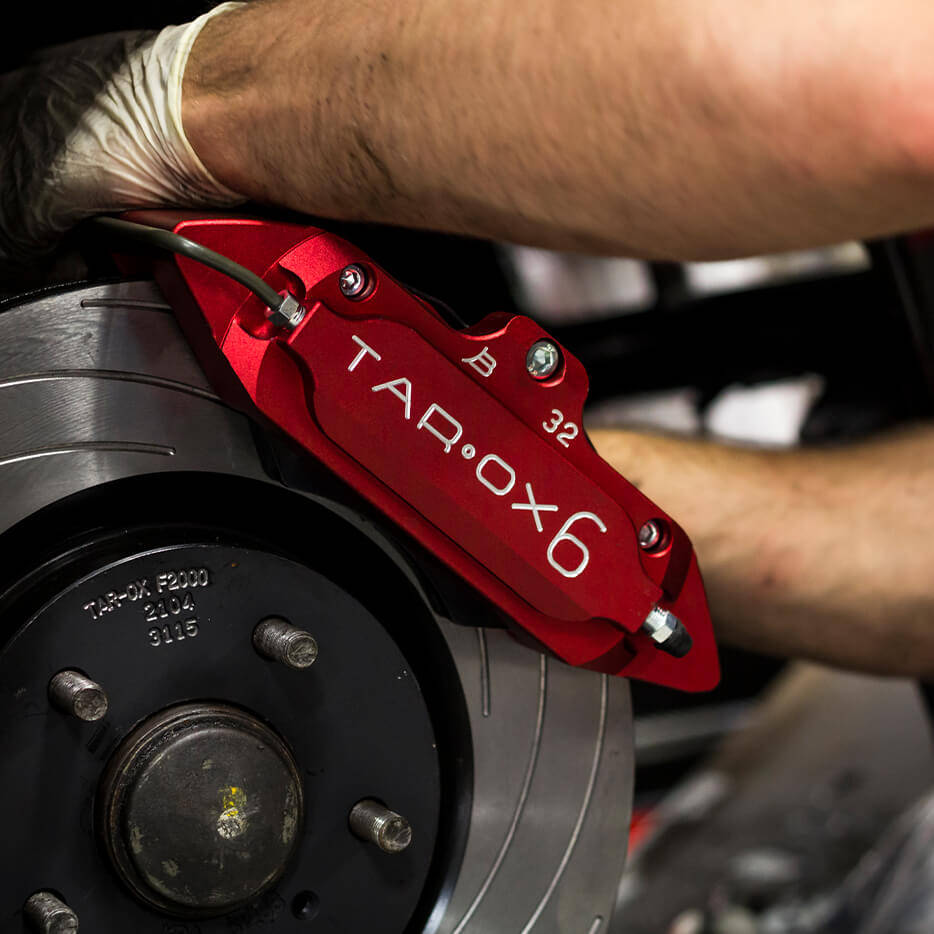 Brakes
We offer a supply and installation service on all of our brake products. Whether you're in need of a set of original specification pads, updated discs and pad combo or something much more substantial like a Big Brake Conversion, our trained technicians can take care of it for you, no matter if required for road or track!
| | |
| --- | --- |
| Big Brake Kit Installation | Call |
| Brake Discs/Drums Replacement | From £50.00 |
| Brake Pads/Shoes Replacement | From £25.00 |
| Braided Brake Line Replacement | Call |
| Brake Fluid Change | From £50.00 |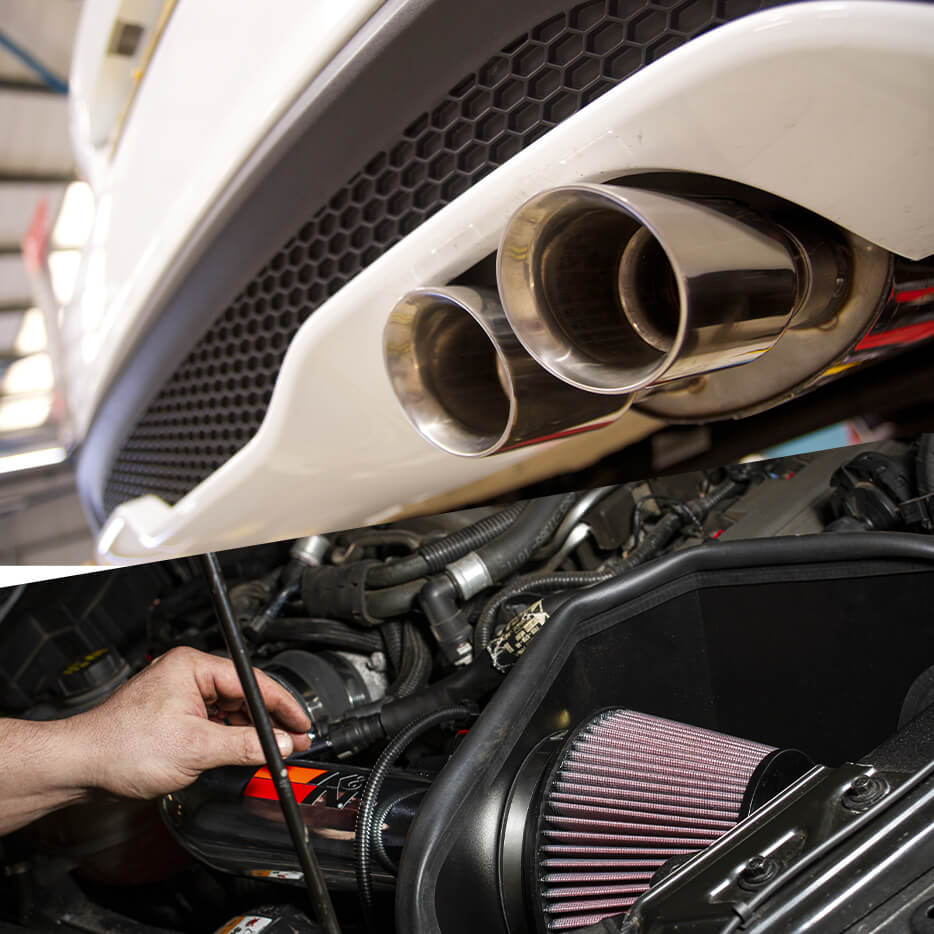 Car Tuning
Let us take the strain of getting more power under your right foot. With a host of options available from a simple panel filter swap, to new intake systems, intercoolers, dump valves, ECU mapping and a choice of off the shelf exhausts or something completely custom made, we've got you covered.
| | |
| --- | --- |
| Air Filter Replacement | From £25.00 |
| Air Filter Intake Kit Installation | From £50.00 |
| Exhaust System Fitting | From £50.00 |
| Exhaust Manifold Fitting | Call |
| Powerflow Custom Exhaust | Call |
| Revo Software | From £238.00 |
| Intercooler Installation | Call |
| Engine Mounts Installation | Call |
| Dump/Blow Off Valve | From £50.00 |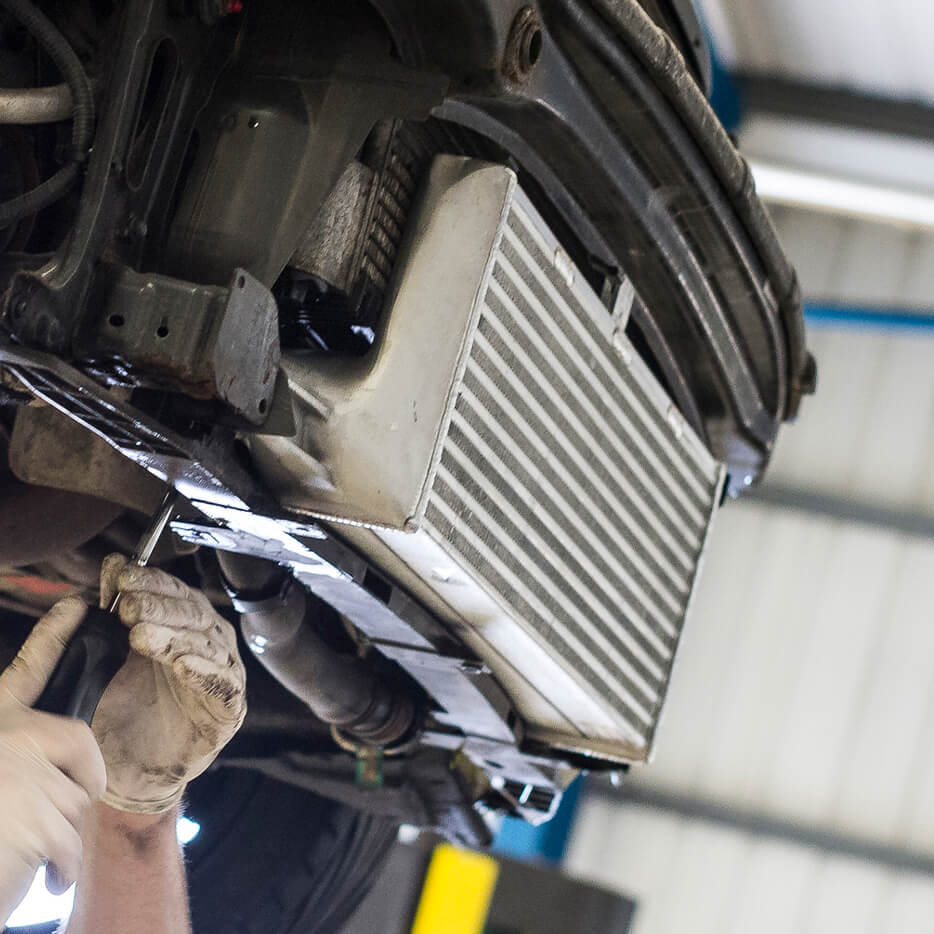 Cooling
Turn up the power and you'll be getting the engine hotter, the cooler it is, the better for performance! We're able to supply and fit upgraded radiators which are bigger and able to cool more efficiently, high power fans to boost cooling even further and even improved hose kits and waterless coolants!
| | |
| --- | --- |
| Intercooler Installation | Call |
| Radiator Installation | Call |
| Cooling Fans | Call |
| Hose Kits | Call |
| Oil Coolers | Call |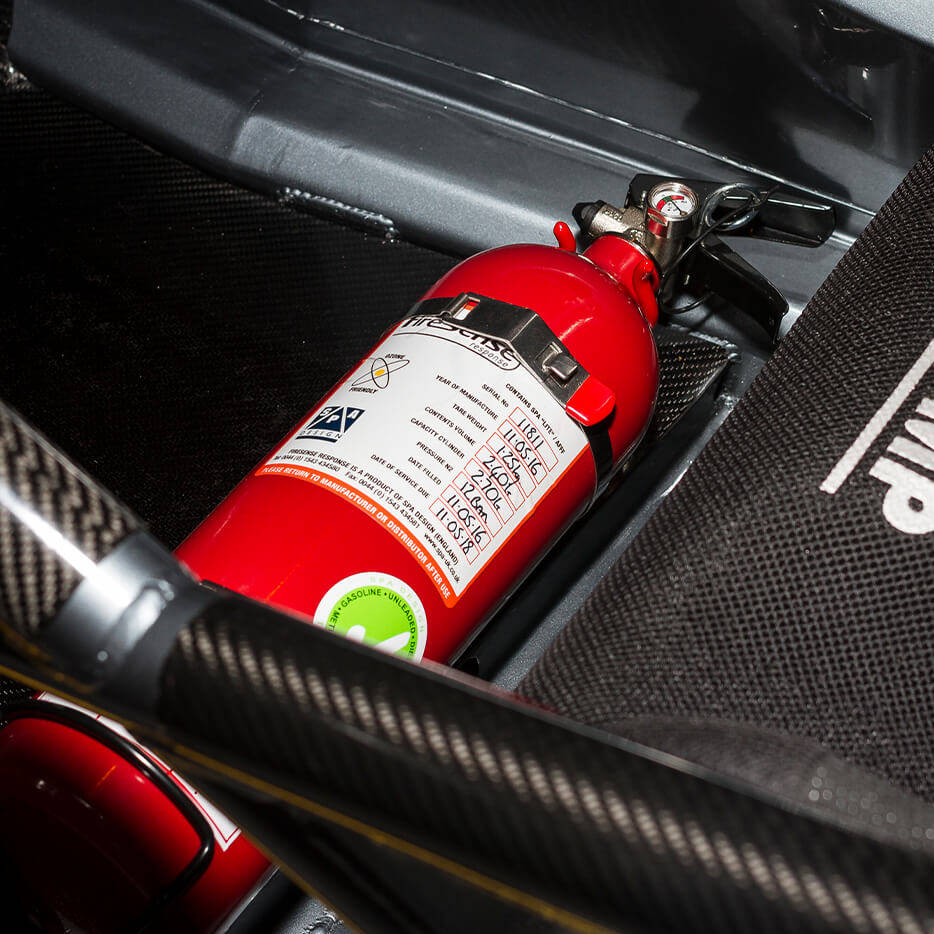 Fire Extinguishers
Here at Demon Tweeks we are approved agents to service Lifeline, SPA, OMP, Sparco & JJC Fire Extinguishers.
Extinguishers must be serviced every 2 years to conform to Motorsport regulations and the bottle has a maximum life of 10 years, providing it has been serviced at the correct intervals by an approved agent.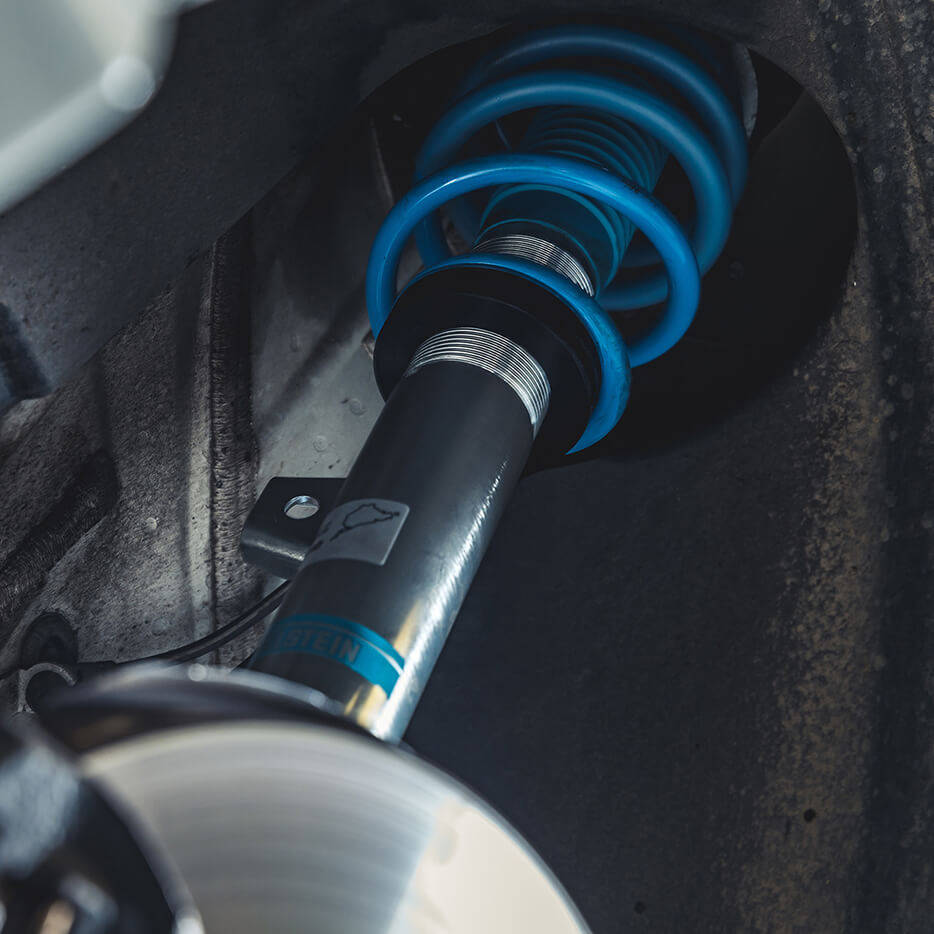 Suspension
Make your car look and handle better with an uprated suspension! Whether it's a set of lowering springs to improve your cars handling and stance or a fully adjustable coil over kit for track use, Demon Tweeks has the answer for nearly every car. With all the top brands like Bilstein, KW Suspension, Eibach, and many more.
| | |
| --- | --- |
| Standard Springs | From £30.00 |
| Lowering Spring Kits | From £125.00 |
| Shock Absorber | From £30.00 |
| Suspension Kit | From £150.00 |
| Torsion Bar Adjustment | From £80.00 |
| Air Ride Kit | Call |
| Antiroll Bar Kit | From £50.00 |
| Powerflex Bushes | Call |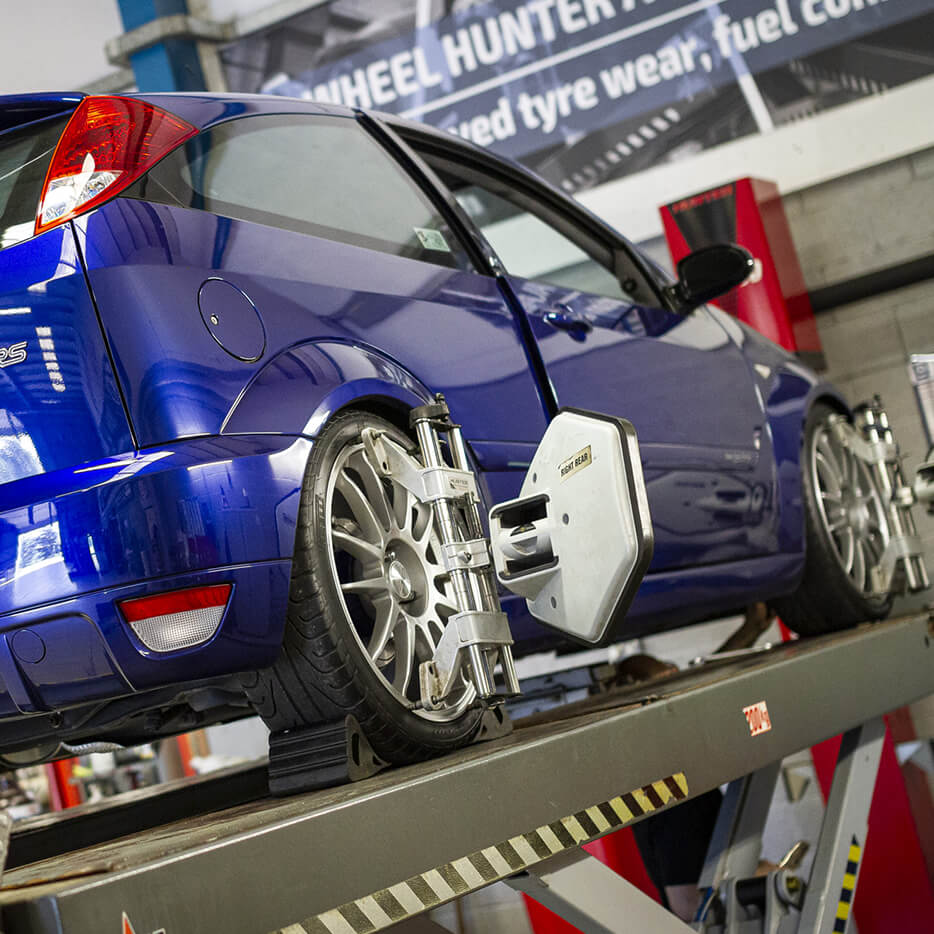 Tracking & Alignment
Here at Demon Tweeks we are able to give your vehicle the 5 star treatment with our Hunter 4 Wheel alignment system. Our wheel alignment system allows us to check and adjust the angles on all of the wheels on your vehicle. The 4 Wheel Alignment measures a minimum of 12 angles and compares them to the alignment data specified by the manufacturer. Wheel rim run-out compensation is taken into account, which gives accurate and repeatable readings.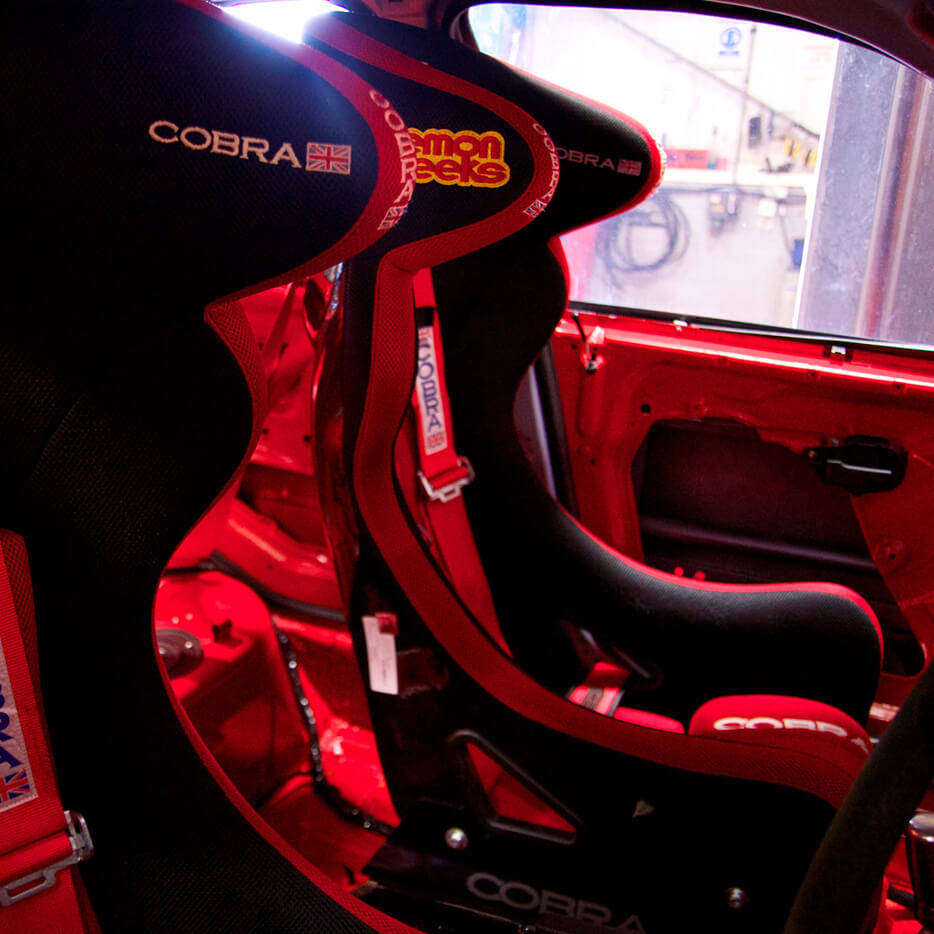 Track Day Preparations
In addition to our road tuning products, we offer specialised track tyres and parts. On parts designed for the track, some of the additional compliance built-in for the road can be removed. Firmer, specialist track suspension, more aggressive brakes, and even semi-slick tyres are all on the table. We can offer installation and setup of many of the products we offer. This includes plumbed in fire extinguishers, roll-cages, seats & harnesses, steering wheels, body bracing, and almost any other product. We offer both off the shelf products and tailor-made solutions. Please contact us for more details and to discuss your options.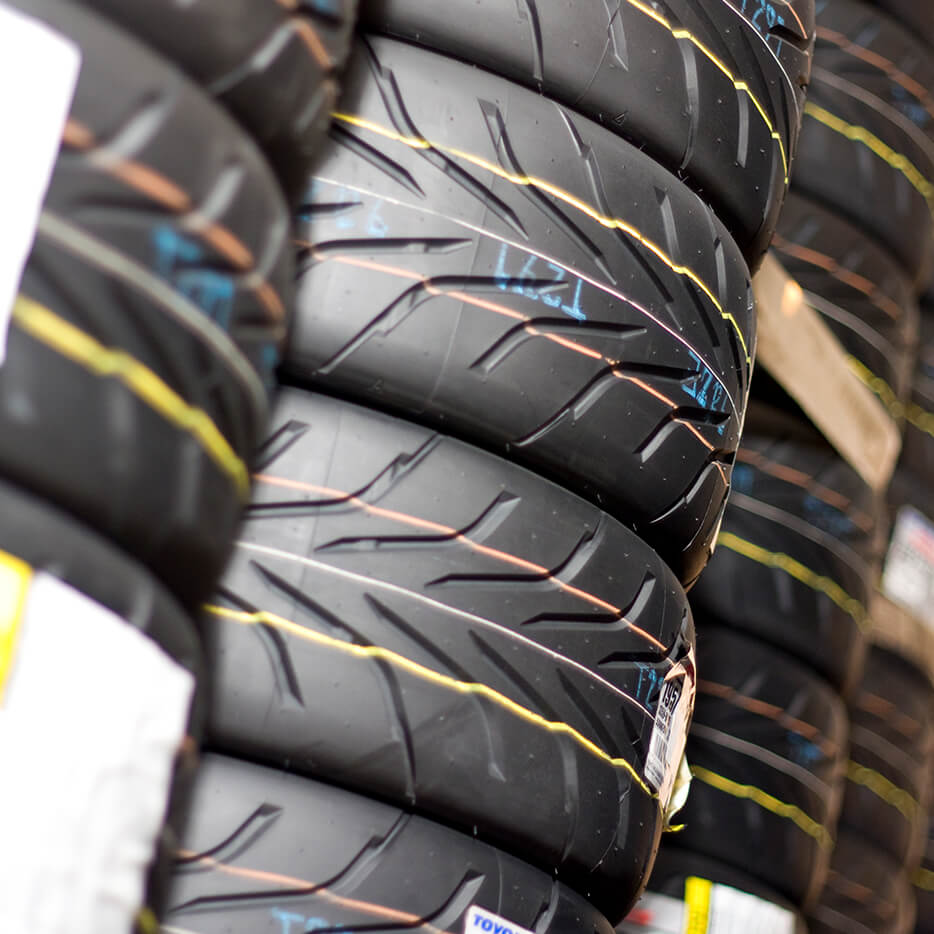 Tyres
The most important part of the car? We think so. Tyres are the only point of contact between the vehicle and the road, so tyre choice is critical to getting the best grip and traction. We can supply a wide range of tyres from all tyre manufacturers to suit all budgets and requirements such as Yokohama, Toyo, Falken, Uniroyal, Michelin, Continental, Pirelli, Nexen and many more. Our expert tyre technicians can fit tyres from 10 inch to 23 inches for all car, 4x4's, commercial vans not to mention competition or track cars in our state of the art 8 bay Fitting Centre in Wrexham.
| | |
| --- | --- |
| Tyre Fitting | £8.95 |
| Tyre Balancing | £7.00 |
| Tyre Buffing | From £20.00 |
| Puncture Repairs | £12.00 |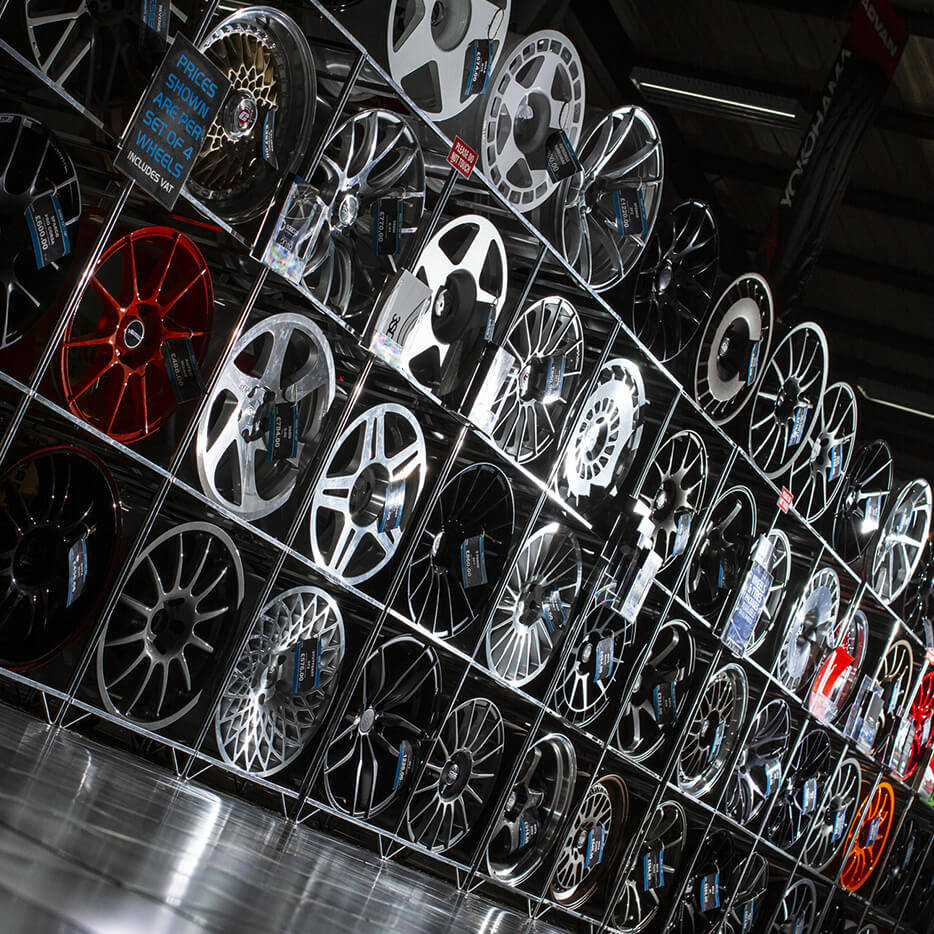 Wheels
Automotive jewellery? We think so. Alloys are the finishing touch to any vehicle and provide the wow factor. We supply and fit alloys from all of the leading brands such as OZ Racing, Bola and BBS in all colours and sizes. Whether you're looking for a set to provide a much needed facelift or a lightweight bespoke set for your race car rest assured we can offer sound advice and provide the very best care for your pride and joy.
| | |
| --- | --- |
| Wheel Fitting | £25.00 |
| Wheel Alignment | From £33.00 |
| Locking Wheel Nut Removal | £33.00 |
| Wheel Spacers | From £25.00 |
| Arch Rolling | £40.00 |
Where To Find Us
We're located just outside of Wrexham, North Wales on the Wrexham Industrial Estate. Demon Tweeks is part of the Demon Tweeks group and is based within the Demon Tweeks superstore.
Demon Tweeks
75 Ash Road South,
Wrexham Industrial Estate,
Wrexham,
North Wales,
LL13 9UG
Opening Hours
Monday - Saturday: 8.30am - 5.30pm
Sunday: CLOSED
To book in, please call on 01978 667909
or email us at fittingcentre@demon-tweeks.com