BIKE FITTING CENTRE
Here at Demon Tweeks, we share your passion for all things motorcycle! To complement our comprehensive range of motorcycle clothing, helmets, parts, and accessories, we can also offer a fitting service for many of the parts we sell. At our state-of-the-art Fitting Centre at our Wrexham HQ, you'll find highly enthusiastic and highly trained fitters ready to undertake work on your pride and joy! Using the latest tools and equipment, you can be sure the work carried out on your motorcycle will be nothing but the highest of standards.
Our Services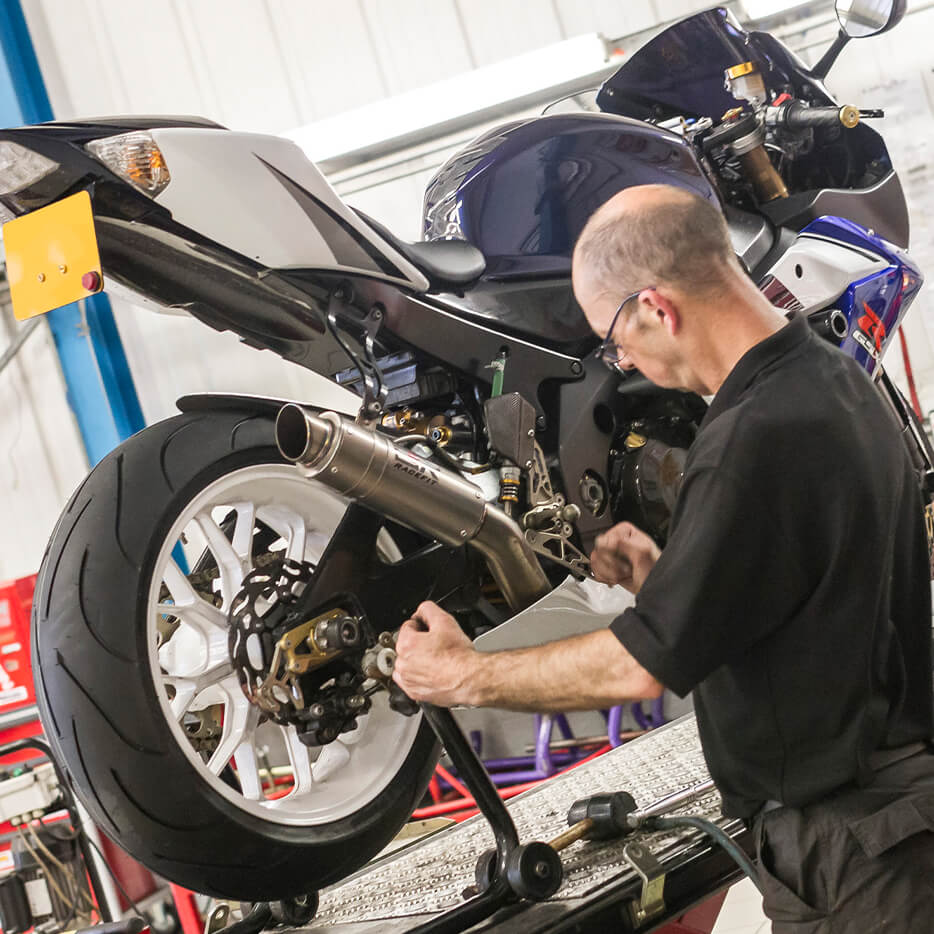 Tyres
We have one of the most comprehensive motorcycle tyre ranges in the UK and as well as impartial expert advice, we can also fit your tyres thanks to our team of highly trained technicians. Whether you want to take advantage of our ride-in-ride-out service or prefer to bring us your loose wheels, you can do so safe in the knowledge that we use the latest tyre fitting and balancing equipment.
Ride-In-Ride-Out Fitting Charge
Single Tyre
£26.00
Pair
£46.00
Loose Wheel Fitting Charge
Single Tyre
£14.00
Pair
£28.00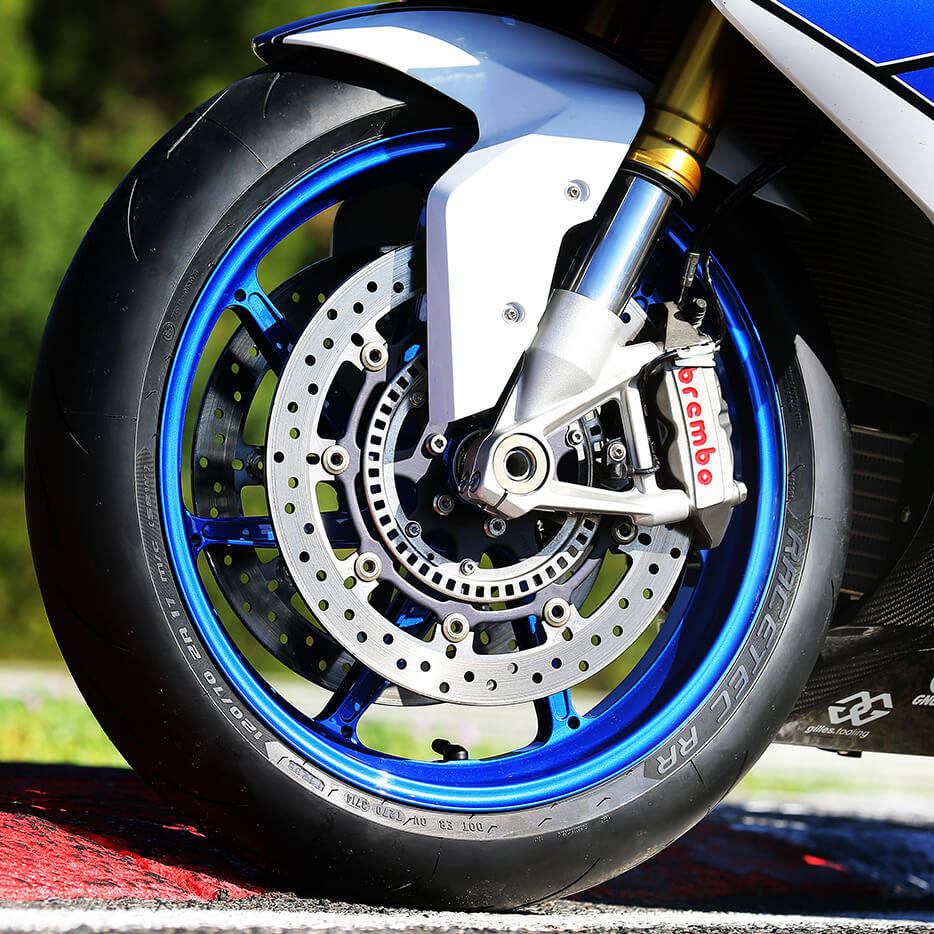 Brakes
If you're looking to upgrade your stopping power, look no further! We can supply and fit braking components from some of the biggest names in the business like EBC, Brembo, SBS, Ferodo, Galfer and Goodridge to name a few. We can professionally replace or upgrade your brake discs, brake pads, brake lines, brake calipers or simply carry out routine brake fluid changes.
Brake Pad Replacement
Front
From £30.00
Rear
From £30.00
Brake Disc Replacement
Front
From £60.00
Rear
From £30.00
Brake Caliper Replacement
Front
From £120.00
Rear
From £60.00
Full Brake Line Replacement
From £120.00
Brake Fluid Change
From £60.00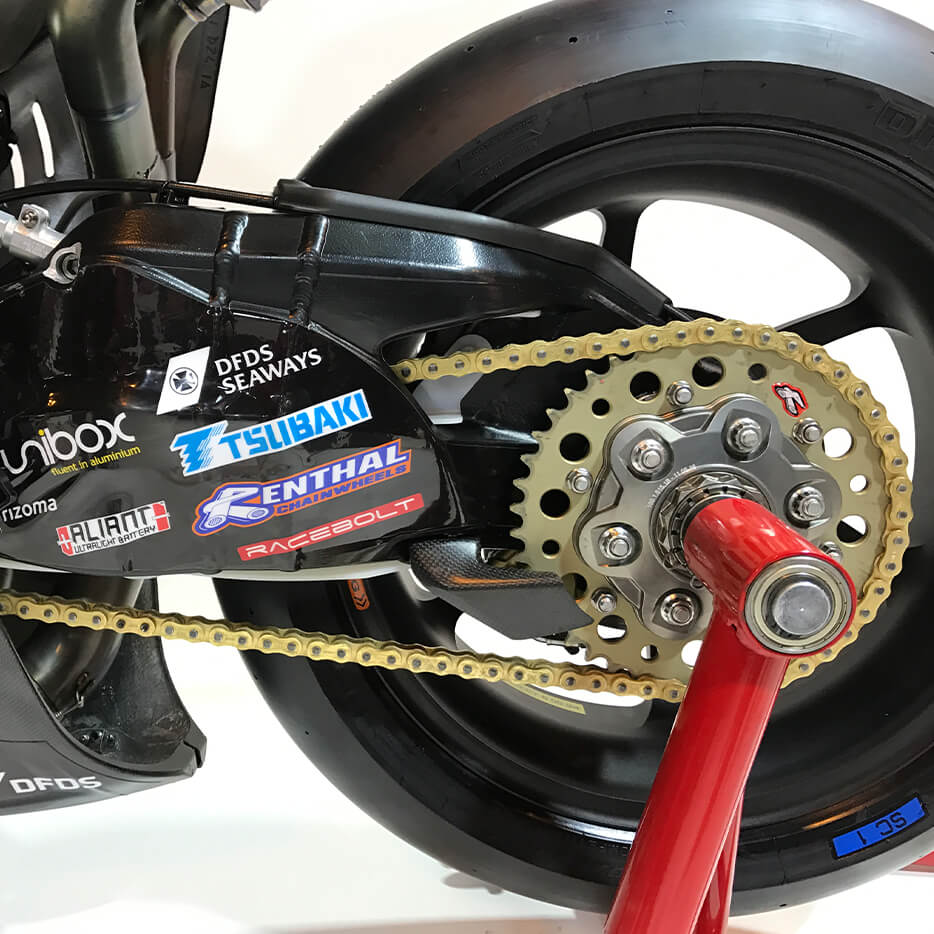 Chains & Sprockets
A crucial part of any motorcycle that even if well looked after and maintained will still wear out over time. We can supply and fit quality chain and sprocket brands including DID, Afam, RK, Renthal and Supersprox to name a few. Multiple options are available from OE to upgraded specifications, standard or altered gearing and many coloured chain & sprocket options.
| | |
| --- | --- |
| Chain & Sprocket Replacement | From £60.00 |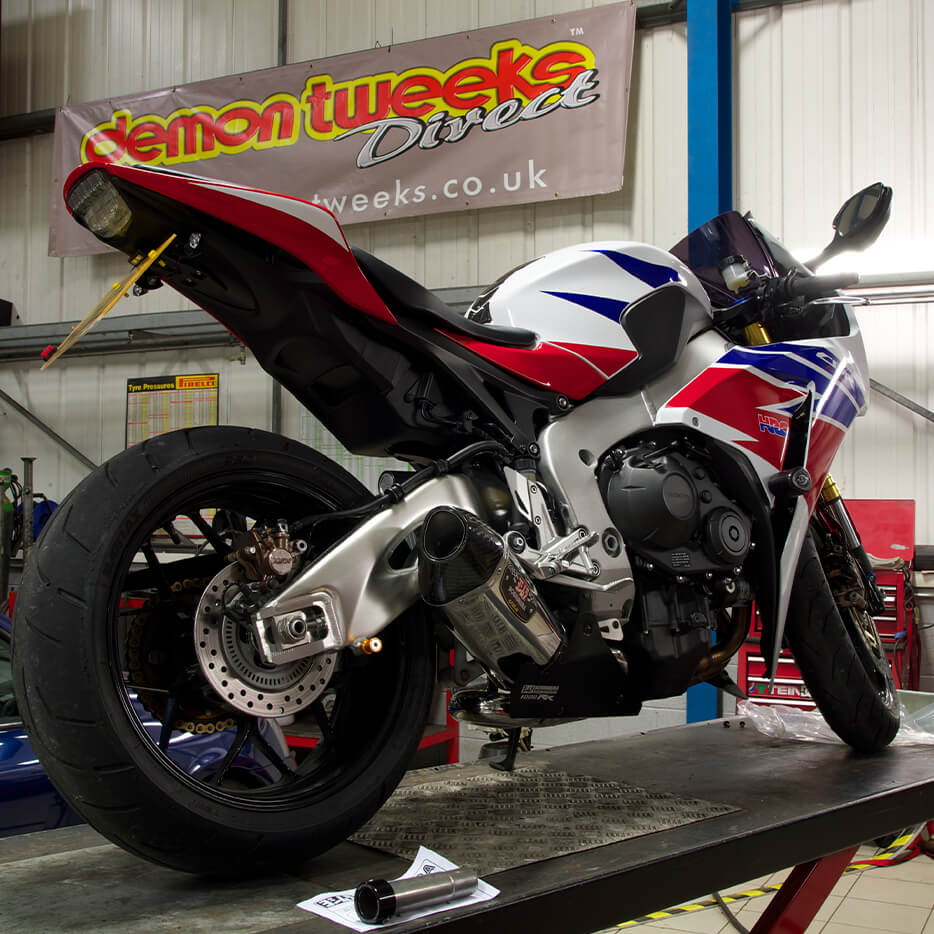 Exhausts
Due to modern day emissions standards, sadly one of the ugliest standard parts of any motorcycle is the exhaust. But fear not, it can be easily rectified! We can supply and fit de-cat pipes, end cans or full systems. With world renowned brands including Akrapovic, Yoshimura, Scorpion, Remus and Arrow, we'll have the tune of your bike sounding sweeter in no time!
| | |
| --- | --- |
| De-Cat Pipe Fitment | From £60.00 |
| End-Can Replacement | From £60.00 |
| Full System Fitment | From £120.00 |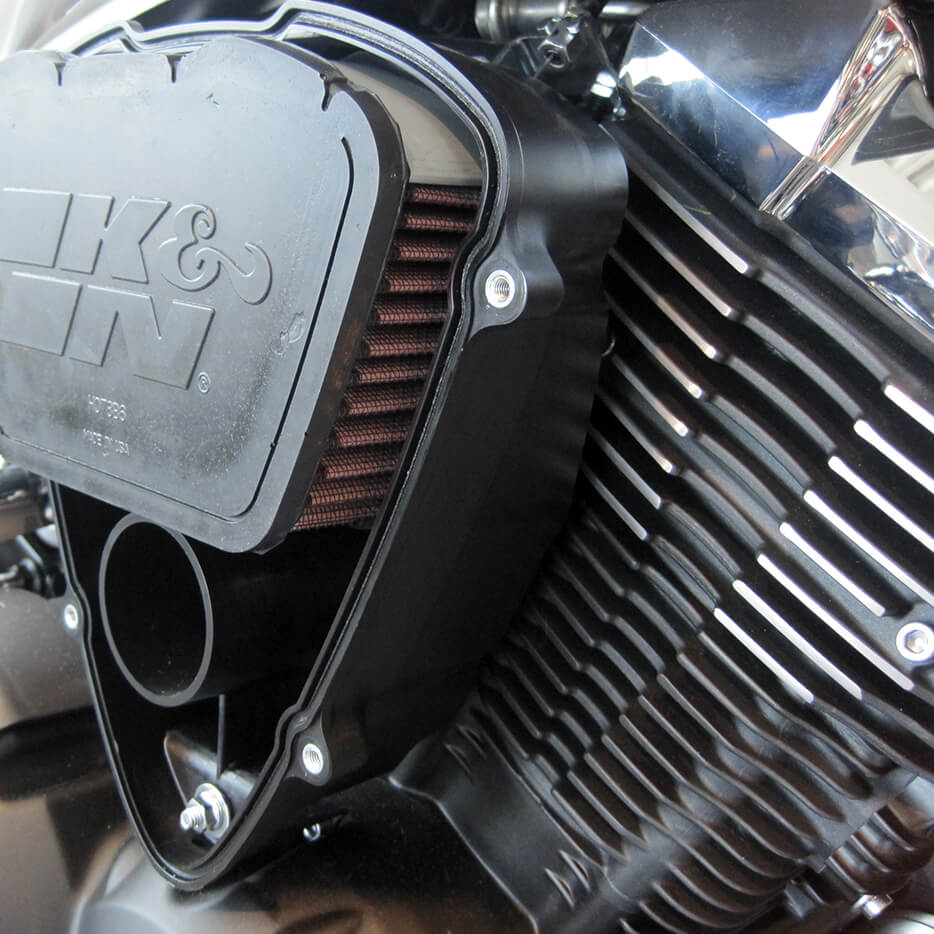 Servicing
Not a fan of getting your hands dirty or simply don't have the time? Either way we can help! We offer a wide range of servicing and maintenance jobs for your motorcycle including oil changes, spark plug changes, air filter replacement and coolant changes.
| | |
| --- | --- |
| Oil Change | From £60.00 |
| Spark Plug Replacement | From £30.00 |
| Air Filter Replacement | From £30.00 |
| Coolant Changes | From £60.00 |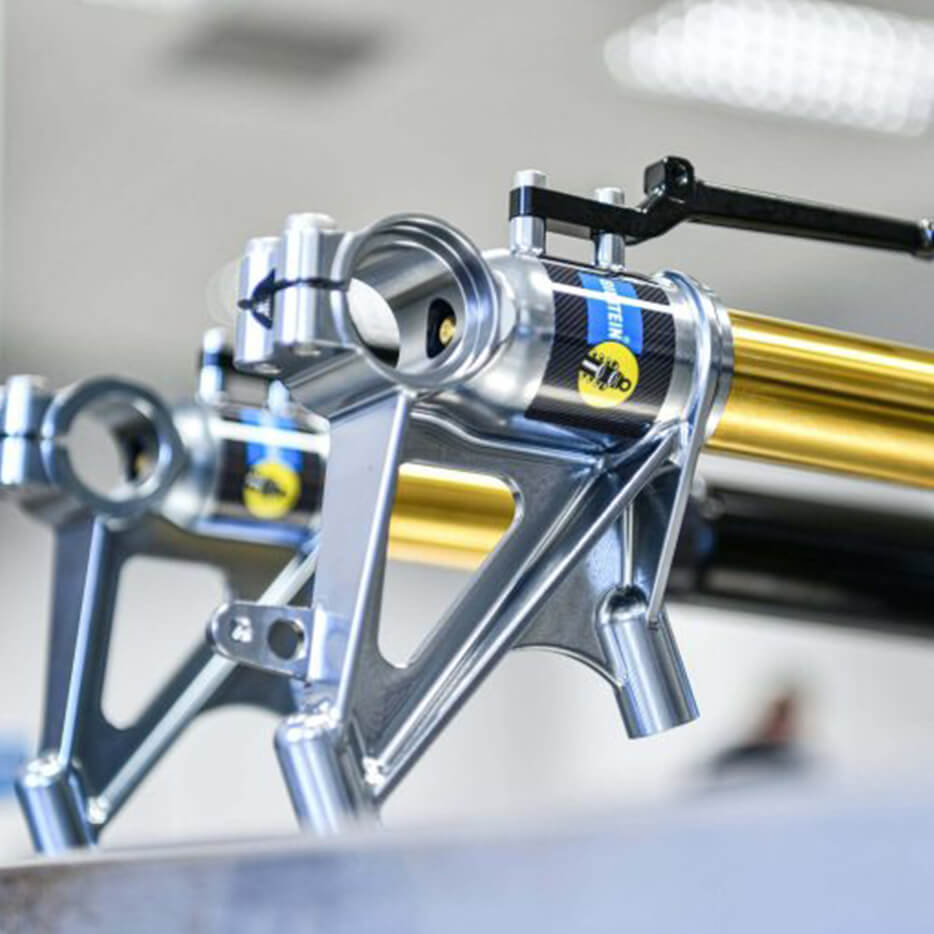 Suspension
One of the harder "do it yourself" categories to do on your motorcycle is suspension work. Replacing fork seals, fork springs or rear shocks are quite technical tasks that often require specialist tools and knowledge to complete. But fear not, our highly trained technicians are here to help! Using products from quality brands including Ohlins, Nitron, KTech and Matris to name a few, and in addition to using the latest tools and equipment, we can help with all your suspension needs.
| | |
| --- | --- |
| Front Fork Seal Replacement | From £60.00 |
| Front Fork Replacement | From £60.00 |
| Rear Shock Replacement | From £90.00 |
Additional Services
The above is just a few stand out services we can offer, but we can also offer so much more including:
Power Commander Installation
Bodywork Replacement
Crash Protection Installation
Handlebar and Grip Replacement
Brake & Clutch Lever Replacement
Datatool Alarm Installation
Gear Indicator Installation
Coolant Hose Kit Installation
Contact our dedicated sales team now to discuss your individual needs.
Please Note: All prices shown above are guide prices only. Accurate fitting costs will be given at the point of booking in once we have the full details of your motorcycle and individual requirements.
Where To Find Us
We're located just outside of Wrexham, North Wales on the Wrexham Industrial Estate. Demon Tweeks is part of the Demon Tweeks group and is based within the Demon Tweeks superstore.
Demon Tweeks
75 Ash Road South,
Wrexham Industrial Estate,
Wrexham,
North Wales,
LL13 9UG
Opening Hours
Monday - Friday: 8.30am - 5pm
Saturday: 9am - 4pm
Sunday: CLOSED
Bank Holidays: CLOSED
To book in, please call on 01978 667909
or email us at fittingcentre@demon-tweeks.com