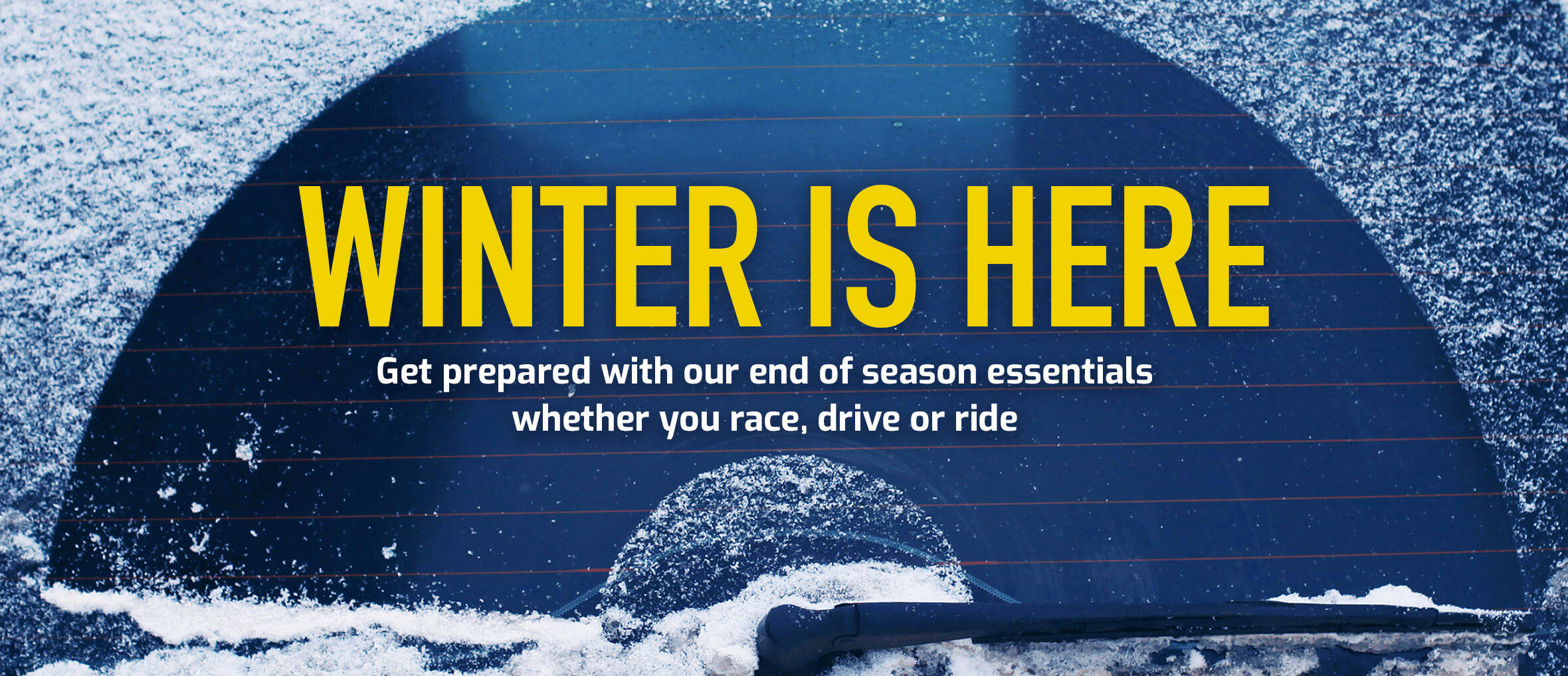 As Winter closes in, so do the long nights. Get ahead of the clock change and illuminate the road ahead with our motorsport lighting solutions. In the heat of competition, vision is everything. This is even more crucial when darkness descends. From bulbs through to spot lamps and LED light bars, you can be sure to cut through the black of night on stage or circuit with our extensive range of motorsport lighting. Never miss that braking point or spot that rock on the corner apex as the road ahead is illuminated with brilliant light and find out how you can drive with the confidence you need to win with our proven motorsport lighting solutions.
Shop

Lighting >
Bike covers are a simple but must have accessory for any motorcycle owner. Our indoor cover options protect your bike from dust and scuffs whilst stored in the garage or shed. If you need to keep your bike outdoors, outdoor covers offer vital protection from the wind, rain and snow. Whether you own a small scooter, or a monster cruiser, a tourer fitted with a top box, or an enduro with a tall screen, there is a huge range available to cover and protect all shapes and sizes.
Shop

Bike Covers & Shelters >

To make sure you have the best visibility in wintery conditions you need to check your wipers. Signs they may need replacing are split/torn or missing rubber blades. Wipers in poor condition leave streaks across the windscreen or produce a chattering sound as they drag across the windscreen. It's always worth checking you have screen wash in good supply too. One that will not freeze below zero is also important to keep your visibility high.
Shop

Wipers & Treatments >
It's always good to be prepared for any eventuality when out on the road, especially when the nights are drawing in and visibility isn't the greatest. We have a wide range of essentials you may require when the worst happens.
Warning triangles
Tow ropes, tie downs and "On Tow" boards
Winches
Torches and warning lights
Shop

Breakdown Essentials >
Having cold hands whilst riding your bike is not only extremely uncomfortable, but also highly dangerous. You don't want to lose the feeling in your fingers whilst trying to operate the controls. A drop in the temperature shouldn't stop you riding though and that where heated grips are an essential autumn addition. They allow you to extend your riding season when the temperature drops. Easy to install, heated grips can be fitted to pretty much any motorcycle and they provide the rider with a range of heat settings to optimise riding comfort.
Shop

Heated Grips >

There is nothing worse than trying to start your car after it has been in storage only to find that the battery is flat. Avoid this frustration with a battery conditioner and charger to keep your cars battery in the best of health and ready to fire into action at the push of a button or turn of a key. Ideal for use in the paddock or in the garage battery chargers not only keep your battery at full charge for when you need it, but they maintain the life and health of your car battery.
Shop

Battery Chargers >